A Retirement Income Planning Firm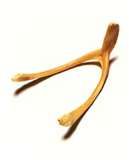 "Luck Is Not A Retirement Strategy.... Careful Planning Is"
The biggest financial challenge facing retirees is figuring out how to make their retirement nest egg last as long as they do.  The problem is - most Americans don't have a plan to make that happen. 
Whether you're already retired, in the final countdown or just want to retire someday, having a plan for sustainable lifetime income is important.  Just "winging it" can often lead to harsh and sometimes irrevocable consequences while trying to squeeze extra income out of dwindling retirement assets.
Advisory Services offered through INVEST Financial Corporation